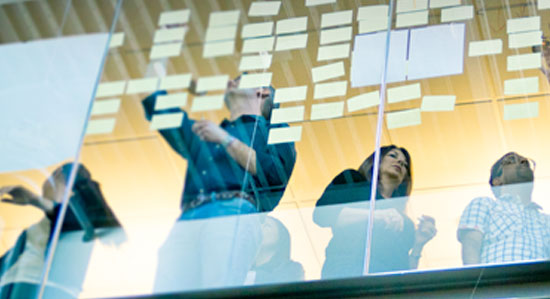 Push us. Amaze us. Inspire us.
Careers in Services and Consulting
Services and Consulting
Technical Account Manager
Job ID R1905086
Date posted 04/19/2019
Want to join an innovative team of Customer Advocates?

Want to help change the future of IT?

Want to join a top rated company: Fortune 100 Best Places to Work?
VMware TAM's love their jobs – apply to learn more and find out why!
At VMware we haveEPIC2 Values - Execution, Passion, Integrity, Customersand Community are what define us. Learn more about our values on our careers website:http://www.vmware.com/company/careers/life-at-vmware.html

We want to hireEPICCpeople who match our culture – people who will push us, amaze us and drive us forward. In return, we offer the freedom to define and own your future.

A Fulfilling and Agile Work Environment
You will consult closely with customers to ensure their satisfaction and return on investment of VMware solutions. You are the customer's primary liaison into VMware and are accountable for identifying and directly addressing all business and technical issues impacting customer success.

You will engage resources across the entire VMware organization (sales, product management, R&D, and support). You will proactively expand adoption of VMware solutions within accounts by driving relationships at every level, both internally and externally, to influence positive change. In addition to the customer facing activities, TAMs report key account metrics and insight to VMware internal teams and contribute to TAM program development activities.

Responsibilities
Customer Advocate; world class customer liaison
Map VMware solutions to the customer's unique business and technical requirements to ensure strategic long term value
Understand the customer's relevant business challenges while functioning as a trusted advisor for "best practices" and drive adoption of VMware solutions within your assigned accounts
Agility: respond to the needs of your customers with confidence and ease
Provide project leadership, coordination and architectural guidance for the customer's major VMware initiatives
Maintain high-level technical knowledge of core VMware solutions and future product direction
Manage and own competing requests across multiple client engagements
Provide clear and constructive product feedback to VMware product management teams based on customer use-cases and requirements
Support customer business objectives by effectively leveraging TAM program deliverables


Desired Skills
Must be agile and able to adjust quickly to many different situations and challenges
Demonstrated ability and experience in customer-facing positions as a technology consultant (preferably with a management consulting, IT vendor or professional services organization)
Must be a fast learner with the ability to explain technical concepts to a variety of audiences
Solid technical background in at least 2 of the following areas: data center infrastructure, operating systems, desktop deployments, mobility, networking, security, system administration and technical architecture; preferably with industry certifications
Business acumen and problem-solving skills with the ability to influence change at all levels
Effective at working independently and in a virtual team setting
Strong organizational skills with the ability to manage competing client demands
Excellent communication, presentation and interpersonal skills including the ability to interact, communicate and build relationships with all levels of personnel from administrators to CxO levels
Ability to travel up to 30%
Bachelor's degree preferred or demonstrated equivalent experience
VCP: VMware Certified Professional 5.5 or greater certification preferred
Relevant Jobs
Sorry, there are currently no new opportunities near your current location. Try a new search.