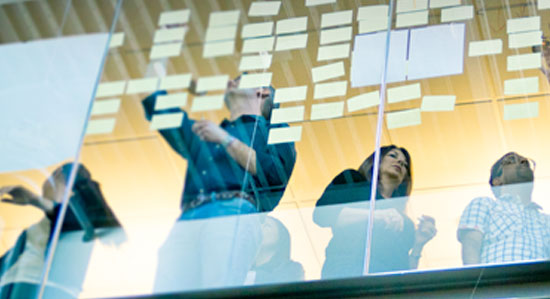 Push us. Amaze us. Inspire us.
Careers in Client Support
Client Support
Senior Technical Support Engineer - Premier Services (vRealize Ops)
Broomfield, Colorado
Apply Now
Job ID R1901179
Job Description
As a member of the Premier Services support team, you will have the ability to work directly with VMware's most strategic customers and partners. The goal of this role is to build close relationships/partnerships with our most strategic accounts through deep technical expertise and proactive engagements. Technical staff will work closely with our Support Management team, the Field, Engineering and Product teams to ensure that VMware is delivering overall superior service and support for our customers

Additional Job Description
Supporting our most strategic Premier Services customers
• Focus on day to day SR resolution and proactively drive progress
• Meeting aggressive responsiveness and resolution targets
• Provide Technical guidance provided by leveraging top knowledge content
• Support and collaborate on VMware's entire suite of products
• Deliver remote Transfer of Information (TOI's) Sessions (leveraging larger team if needed)
• VMware troubleshooting review (log analysis/troubleshooting process)
• Reduce SR volume and impact through focus and proactive engagement
• Provide formal root cause analysis on severity 1 critical customer situations
• Foster an enhanced relationship with CPD, Core R&D, and the Field Account teams
• Work closely with Account Managers to provide world class customer service to the client
• Document escalation action plan and track via executive summary in case documentation
• Providing high quality live answer technical support to program account base
• Provide onsite support if required.
• Create Knowledge Base articles for issues that are not documented
• Provide best effort support for customers operating on/in unsupported configurations.
• Assist customer outside of normal business hours if required.
• Facilitate the on boarding process of new accounts by leading the initial technical engagement meetings.
• Complete comprehensive site profile documents ensuring the customer's VMware infrastructure and architecture is documented.
• Manage account document repository ensuring accuracy and completeness.
• Proactive Service and Relationship Development
o Conduct weekly semimonthly or monthly meetings for case reviews to identify issue trends and opportunities for corrective actions
o Proactive customer notification of training opportunities, product alerts, new KB articles and bug updates
o Provide technical assistance with support planning, upgrade and maintenance
o Investigate opportunities to build/ maintain internal technical environments for key customers
o Coordinate onsite visits in conjunction with TAM and TSM
o Review customers change management process / documents for gaps against known best practices.
Qualifications

• Recommended 5+ years of Technical Support Industry experience
• Strong customer advocacy and relationship building skills.
• Strong technical writing skills.
• Strong verbal communication, project management and problem solving skills.
• Account management experience and/or customer engagement responsibility is desirable.
• The ability to analyze and determine the most effective method of problem resolution by utilizing applicable internal resources.
• Ability to research problems and document their solutions.
• Foundation level knowledge in VMware ESX and Virtual Center products.
• Comprehensive knowledge in more than 3 of the following technologies;
o Linux
o Microsoft Operating Systems
o Storage Arrays or Appliances
o Networking, TCP/IP, DNS
• Must be able to travel (domestic & international).
• Ability to be on call 7x24 on occasion.
• Ability to work Statutory Holidays on occasion
• Successful candidates will have strong communication skills, business acumen, customer focus and are results oriented.
Your saved jobs
You have not saved any jobs.
Recently viewed opportunities
You have not viewed any jobs.