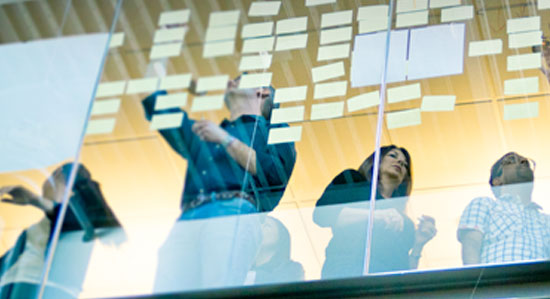 Push us. Amaze us. Inspire us.
Careers in Client Support
Client Support
Senior Technical Support Engineer
Broomfield, Colorado
Apply Now
Job ID R1812254
Competencies 
Demonstrates strong work ethic and is committed to seeing tasks through to completion
Strong communication skills, business acumen, customer focus and are results oriented
Thinks clearly and makes quality decisions even in high pressure and adverse situations
Readily and easily switches gears in response to unexpected events and circumstances
Anticipates obstacles or problems and takes timely steps to minimize their impact on intended results
Builds trust and respect with people outside immediate workgroup
Able to lead a larger perspective, identifying and evaluating opportunities where cross-group collaboration would enhance the operations
Desire to educate others on the VMware vSAN products, ESX and Virtual Center products and committed to team and product improvements
Responsibilities
As Technical Support Engineer 4 you will represent VMware and communicate with corporate customers via telephone, written correspondence, or electronic service regarding escalated problems in VMware software products, and manage relationships with those customers
Demonstrate strong interpersonal and communication skills, while working with diverse audiences including highly technical IT professionals, developers, architects, and executive management
Exhibit leadership through personal responsibility, accountability and teamwork
Act as a technical focal point in cooperative relationships with other companies
Manage crisis situations that may involve technically challenging issues and diverse audiences
Be responsive to customer needs which may sometimes require outside of normal business hours or on-call rotation
Maintain strong working knowledge of released products, take ownership for product improvement, and participate in pre-release activities and BETA programs
Lead triage meetings to share knowledge with other engineers and develop customer solutions efficiently
Travel within the US and internationally may be available
Provide guidance to and help with technical development of aligned Technical Support Engineer's (TSE's)
Assists

Respond to informal/formal TSE requests for assistance and follow through to resolution
Actively engage TSEs to educate them on how the issue was resolved

Developing and maintaining productive relationships with members of all VMware functional groups
Participate in strategic TSE case review including backlog, idleness and identifying technical and procedural deficiencies
Provide informal feedback to aligned front line managers regarding TSE performance
Assist TSE's and Duty Manager with end of day center transfers as required
Work with TSEs proactively to enhance customer experience, ensures that SRs are on the right track and removes technical roadblocks
Proactively contributes to technical Knowledge base by writing KB articles and guide frontline TSEs to write/contribute to KBs  
Direct TSE's to follow best practices in case/call management
Promote cases to Sr. EE after determining they are out of their scope
Requirements
Advanced level knowledge in VMware vSAN products, ESX and Virtual Center products
BS/BA degree or equivalent technical experience
Experience with technical support processes, case management tools and ticketing systems
Familiarity with VMware vSAN products, ESX and Virtual Center products
within large enterprise customers and/or service providers is required
Track record of accomplishment and effectiveness within organizations
Strong customer advocacy and relationship building skills
Strong verbal communication and problem solving skills
The ability to analyze and determine the most effective method of problem resolution by utilizing applicable internal resources
Comprehensive knowledge in the following technologies;

Linux
Microsoft Operating Systems
Storage Arrays or Appliances
Networking, TCP/IP, DNS

Organized and analytical, identifies critical issues with ease, adept in problem resolution including root cause analysis
Able to deal with the stress related to escalation impact and resolution timeframes and conflicting/competing priorities
Some travel will be required, up to 20%
Your saved jobs
You have not saved any jobs.
Recently viewed opportunities
You have not viewed any jobs.