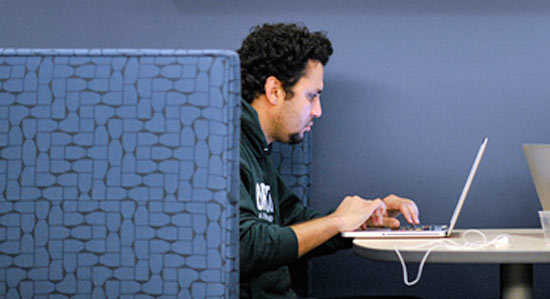 Push Us. Amaze Us. Inspire Us.
Careers in Engineering
We are intellectual mavericks, pioneers, game-changers, and doers of the extraordinary, on a mission to create cloud, mobility, security, and virtualization solutions that will reach millions of users around the world. At VMware, our people are empowered to succeed and are valued for their innovative contributions as we revolutionize the IT industry.
Are you ready to join us?
Member of Technical Staff - Monitor Group
Job ID R1903252-3
Date posted 03/13/2019
Business Summary:
VMware is the leader in virtualization and cloud infrastructure solutions that enable our more than 350,000 enterprise and SMB customers to thrive in the Cloud Era/ A pioneer in the use of virtualization and automation technologies, VMware simplifies IT complexity across the entire data center to the virtual workplace, empowering customers with solutions in the software-defined data center to hybrid cloud computing and the mobile workspace.
Our team of 20,000+ people working in 50+ locations worldwide is committed to building a community where great people want to work long term by living our values of passion, innovation, execution, teamwork, active learning and giving back. If you are ready to accelerate, innovate and lead, join us as we challenge constraints and problem solve for tomorrow today.
In VMware's Cloud Platform business unit, we are working to build products and solutions that power the hybrid cloud. You will get to work with our largest customers to define the next generation of industry-leading cloud platform. You'll work with highly motivated and very smart engineers. You will drive new initiatives around software appliances, streamlined delivery of software-defined data center components to on premise and public clouds, and explore solutions for Hyper-Converged Infrastructure market. The Monitor Group is part of our Core Platform Group which is responsible for our Core Virtualization Infrastructure.
Job Role and Responsibility:
We are searching for talented and highly motivated individuals to join our virtual machine monitor group in Palo Alto.  The machine monitor group is responsible for the CPU virtualization technology in VMware products. You will have the opportunity to work with bleeding edge CPU technology, VT-x/AMD-V, interrupt virtualization, memory virtualization/management, and virtualization of other forms of compute technologies and accelerators.
You will work independently and as a member of a team of software engineers to design and deliver features in support of new processors. 
Required Skills:
This work requires you to possess a deep understanding of processor architecture and low-level OS kernel internals, including memory management, resource management, and interrupt architecture. 
Required:
Systems-level software engineer with a passion for working at a low level
Preferred Skills:
MSCS or PhD preferred, with 5+ years of industry experience or equivalent research experience
Excellent knowledge of OS kernel internals, including memory management, resource management, and interrupt architecture
Prior experience in security area desired including encryption, key management, attestation infrastructure, mitigation of low-level system vulnerabilities
Strong background in computer architecture
Strong software engineering background with a passion for delivering enterprise-quality software
Must be an excellent hands-on implementer with strong C programming skills in a Linux/Windows environment
Development experience working on low-level, performance-critical software is a plus
Prior development experience with dynamic/binary translation or compilers is a plus
Strong knowledge of x86

assembly/architecture

is also a plus
Exposure to VMs (Java or x86)
This position is eligible for the DiversifyCPBU referral campaign
Relevant Jobs
Sorry, there are currently no new opportunities near your current location. Try a new search.