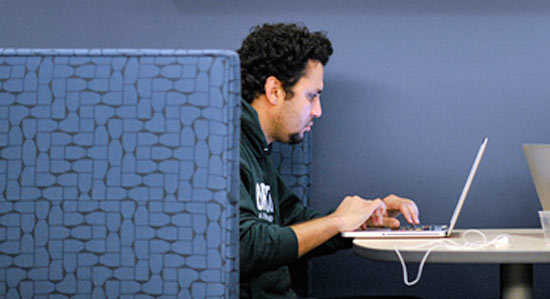 Push Us. Amaze Us. Inspire Us.
Careers in Engineering
We are intellectual mavericks, pioneers, game-changers, and doers of the extraordinary, on a mission to create cloud, mobility, security, and virtualization solutions that will reach millions of users around the world. At VMware, our people are empowered to succeed and are valued for their innovative contributions as we revolutionize the IT industry.
Are you ready to join us?
Machine Learning / High Performance Computing, Office of the CTO
Job ID R1904251
Date posted 03/22/2019
We are an engineering team within the VMware Office of the CTO focusing on new and emerging workloads. Our primary interests are Machine Learning (ML) and High Performance Computing (HPC) applications and infrastructure. We apply our ML and HPC knowledge to explore creative ways that ML can be used within VMware to improve various aspects of R&D execution and we work to characterize and enable ML and HPC applications on VMware's virtualization platform. We are seeking a talented engineer who will increase our team's ML bench strength, and who ideally also has a background and interest in HPC.
The use of virtualization for ML and HPC is an emerging trend in the industry. As the world-leader in virtualization, VMware offers unrivaled value for those currently running HPC and ML workloads in traditional environments. As an ML/HPC Engineer at VMware, you will gain exposure to state of the art virtualization technologies. You will also apply ML techniques in novel ways to improve software development practices. Join our Boston-based team and make a real impact in defining what virtualized ML/HPC is and how to make it a reality.
Does the following sound like you?
-  You have experience using a range of Machine Learning techniques with an emphasis on text-based methodologies and neural networks.
-  You have tackled and solved significant problems using Python or R-based frameworks for ML.
-  You are familiar with HPC concepts, including, RDMA, InfiniBand, MPI, and GPGPU
-  You like to learn new technologies, including commercial and open-source.
VMware is an equal opportunity employer and value diversity at our company. We do not discriminate on the basis of race, religion, color, national origin, gender, sexual orientation, age, marital status, veteran status, or disability status.
Relevant Jobs
Sorry, there are currently no new opportunities near your current location. Try a new search.