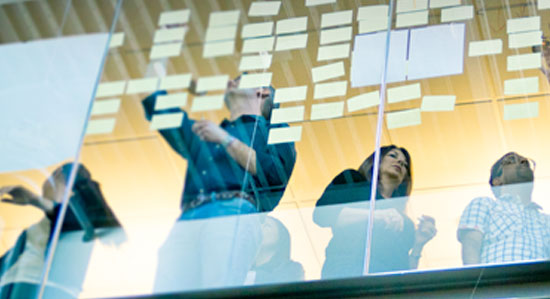 Push us. Amaze us. Inspire us.
Careers in Marketing
Are you a marketing whiz? Dare to communicate around the world as you put strategy into action through integrated marketing plans in digital, print, email, webinars, trade shows and more.
Field Communications Manager, Professional Services
Job ID R1906110-2
Date posted 05/20/2019

Our Company

VMware, a global leader in cloud infrastructure and business mobility, helps customers accelerate their digital transformation. VMware enables enterprises to master a software-defined approach to business and IT with its Cross-Cloud Architecture™ and solutions for the data center, mobility, and security. The company is headquartered in Silicon Valley with offices throughout the world and can be found online at www.vmware.com.
At its best, VMware is a place where we are valued for the complete people we are, where extraordinary progress is achieved for ourselves, our teams, our company, our customers, and our communities – and where even more progress is desired and expected. VMware is a powerful platform for all of who we are – individual, colleague, pioneer, citizen – a place where empowerment, accountability, and responsibility become the traits of ownership, and where each of us can own our future and achieve success through our own actions, on our terms. 
Field Communications Manager, Professional Services
DESCRIPTION
The VMware Global Professional Services organization is responsible for accelerating time to value for VMware technologies.  Our technology portfolio has continued to expand to new use cases aligned to the top priorities of the Enterprise IT marketplace.  The Field Communications Manager will be part of the Global Professional Services Strategy team, a small team of specialists shaping the Professional Services strategy, operating model and organization to align to VMware's overall corporate strategy.  This team enages key internal stakeholders to assemble facts, develops frameworks that drive stakeholder alignment, guides strategic decision making, and develops integrated operational plans.
We are looking for a senior leader to develop and manage the Professional Services business transformation program communications strategy and execution.  This leader will be responsible for developing the communications framework, shaping and aligning messaging to stakeholder groups, managing the content distribution strategy and helping to drive employee advocacy across the organization.  The ideal candidate has deep experience in developing and executing marketing and communications strategies, a strategic mindset with the ability to lead the development and execution of comprehensive plans tied to concrete business outcomes and is proactive and able to navigate ambiguity and complexity while developing successful solutions.
PRINCIPAL DUTIES AND RESPONSIBILITIES  
Develop/manage the program communications strategy, including:
Own/maintain/refine the overall program field communications strategy, 
Orchestrate and manage the day-to-day execution of that strategy
Engage with executive stakeholders in Professional Services, Sales and Delivery functions to identify business communications requirements
Expose facts to executive stakeholders to identify areas of strength and opportunities for change
Lead the effort to craft/fine-tune/produce the field communications execution, including:
Own and shape the overall program messaging for key audiences (field, leadership, non-PS stakeholders, etc.)
Drive a standard look and feel for all program communications, including a standard program lexicon  
Support ongoing program awareness by working with program leadership to create crisp program-level communications such as quarterly field updates, executive reviews, worldwide awareness messaging, etc.
Drive awareness & uptake of internal social media platforms and implement other techniques to facilitate ongoing dialog and engagement with Professional Services employees
Support program field rollout activities by:

Working with program SMEs to develop crisp, polished field messages announcing rollout of program deliverables,
Assembling the field rollout packages that will be distributed to PS leadership in each geography,
Supporting PS leadership in each geography who will ultimately send program comm's to their teams on behalf of the program
Tracking/ensuring field rollout communications are sent to target audiences
Develop/manage the program content distribution strategy
Define strategy and taxonomy for how we organize & post "final" program field-facing assets and deliverables including:

Business policy definitions
Process definitions
Job family descriptions & career ladders
Links to supporting field training classes in VMware's LMS system

Develop and maintain a landing page on VMware's internal field portal with a well-organized taxonomy linking to all these assets so the field can easily find them
Manage the library of program field-facing assets & deliverables to ensure all assets are latest-and-greatest, easily accessible, etc.
Develop and lead an employee advocacy strategy
Define and execute a strategy to engage, excite and motivate employees at all levels to embrace program outputs & changes
Develop employee audience segmentation in support of the advocacy strategy, and define the role of the advocates
Engage and motivate advocates to get all employee segments involved, including managing rewards and recognition
SKILLS           
Excellent written, editing, listening and verbal skills that reflect an ability to clarify and simplify technical and complex topics for a non-technical audience 
Strong project management skills in order to multi-task and manage multiple projects simultaneously from beginning to end 
Ability to work in a fast-paced environment and manage multiple, deadline-driven projects with attention to detail 
Demonstrated ability to establish strong working relationships with key internal & external stakeholders
Intellectual curiosity, looking to constantly learn and improve 
Demonstrated ability to influence activities across several functions to achieve results 
Strong presentation skills and presence in front of executive stakeholders
Sufficient subject matter expertise in the relevant technologies to establish credibility with key stakeholders
Ability and desire to quickly learn new technology and products 
4 to 6 years of professional experience in marketing, communications, business or related field with a demonstrated track record of impact 
Experience driving business transformation within a large, distributed global organization.
Professional Services experience preferred
Education: Bachelors Degree, MBA preferred
Travel: Expected to work with leadership both at HQ and in field locations, up to 30% travel
Location: US Home Office
MEASURES OF SUCCESS       
Trusted advisor and "one-stop-shop" for all Professional services communications needs.
Pervasive air of collaboration, partnership and trust exists between all functions engaged.
Establishes a comprehensive change plan with clear/universal outcome metrics.
Executing change plan, and ensuring success of steady state model by adapting and adjusting.
REPORTING LINE        
Reports to Sr. Director, Global PS Transformation
Relevant Jobs
Sorry, there are currently no new opportunities near your current location. Try a new search.