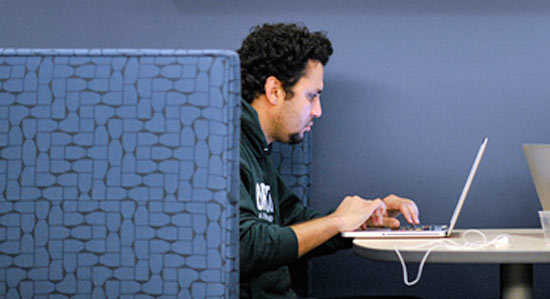 Push Us. Amaze Us. Inspire Us.
Careers in Engineering
We are intellectual mavericks, pioneers, game-changers, and doers of the extraordinary, on a mission to create cloud, mobility, security, and virtualization solutions that will reach millions of users around the world. At VMware, our people are empowered to succeed and are valued for their innovative contributions as we revolutionize the IT industry.
Are you ready to join us?
Application Support Engineer
Boston, Massachusetts
Apply Now
Job ID R1900320
Business Summary:
The Business Operations team is responsible for supporting the CloudHealth Revenue team to deliver best-in-class BI, Data, and Analytic services to the business unit. The Team handles the day to day business operations including planning, performance reporting, process and policy standardization, people programs and communications.
A successful candidate will have excellent problem-solving, communication and interpersonal skills, along with patience, a customer-friendly attitude and the ability to work in a team environment. The Application Support Engineer will have a strong technical understanding of technology, including the various business process, systems and functional areas being supported.
Job Role and Responsibility:
Provides support to company personnel by maintaining a general working knowledge of all applications to provide support when needed.
Accurately log incidents and service requests Salesforce ticketing system
Owns, monitors, tracks and communicates status on incidents and service requests to resolution and closure.
Provides administration support for adding new users to systems and application where applicable.
Regularly communicate with internal & external customers, troubleshoot and resolve problems and/or inquiries received by the Technical Support Help Desk/Contact Center using designated tools and procedures.
Interact with internal & external escalation resources to resolve complex tech issues
Consult with other vendors/team members to mutually agree upon the best approach to resolving issues
Recommend current supported software apps & hardware appropriate to best meet requirements
Responsible for creation and maintenance of knowledge articles to be used internally and/or externally regarding training, best practices, solutions or process as it relates to products, environments, and related technologies.
Required Skills:
Bachelor's degree in Computer Science or related field
Minimum of 2+ years' experience
Ability to independently resolve more complex issues requiring detailed systems and applications knowledge
Ability to work logically under pressure, in a changing environment, and deal successfully with stressful situations
Experience with Windows, Outlook, web-based applications
Your saved jobs
You have not saved any jobs.
Recently viewed opportunities
You have not viewed any jobs.