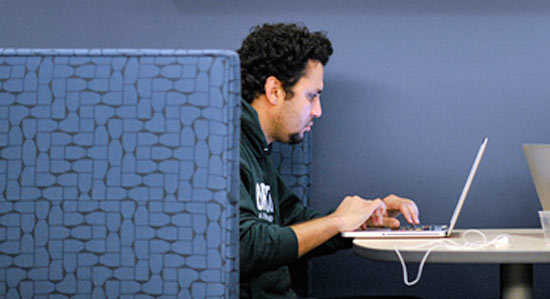 Push Us. Amaze Us. Inspire Us.
Careers in Engineering
We are intellectual mavericks, pioneers, game-changers, and doers of the extraordinary, on a mission to create cloud, mobility, security, and virtualization solutions that will reach millions of users around the world. At VMware, our people are empowered to succeed and are valued for their innovative contributions as we revolutionize the IT industry.
Are you ready to join us?
Staff Engineer - VMware Kubernetes Engine
Bellevue, Washington
Apply Now
Job ID R1810158-2
Business Summary: Cloud Native Apps, VMware Kubernetes Engine
The Cloud Native Applications team is one of the leading innovation groups at VMware. Building and delivering cloud-native solutions for private, hybrid and public cloud, this VMware team brings extensive expertise for container networking, security, storage, operations and monitoring to our enterprise and service provider solutions. VMware Kubernetes Engine (VKE) is an enterprise-grade Kubernetes-as-a-Service cloud service that provides an easy to use, "secure by default", and cost-effective Kubernetes runtime. VKE runs natively on AWS today in several regions, and will be expanded to additional clouds in the future.
For more information view the following links:
Job Role and Responsibility:
This staff engineer will serve as a technical leader for VKE smart cluster optimization, which dynamically configures Kubernetes clusters to have the right number and type of virtual machines to support the needs of the container workloads while minimizing costs. This engineer is expected to make significant, direct and high quality contributions to the product that lead to increased market share and customer happiness. This person will not only design new functionality, write code, contribute solutions and perform code reviews, but will provide technical leadership across the team, act as a mentor to less experienced team members and collaborate with other teams within VMware. This staff engineer should have a deep understanding of Kubernetes and related cloud-native technologies.
Design and develop VMware Kubernetes Engine, with a focus on smart cluster optimization.
Design and implement solutions which will be delivered at a high cadence to our cloud service.
Write automated feature and regression tests as part of daily development.
Play an active hands-on role across the entire software development life cycle, including helping to deliver your software into production and ensuring that it continues to operate as designed. This includes participation in periodic on-call duty.
Required qualifications:
You have a strong track record of challenging projects, showing 10+ years of experience in designing and developing software.

Experienced in one or more high level programming language like C/C++, Java GO etc.
You are organized and passionate about details; able to effectively perform multiple/concurrent tasks within deadlines in a dynamic environment
Ability to be productive individually as well as collaborate well in a team
A bachelors, masters or Ph.D degree in E.E or C.S
Preferred qualifications:
If you have designed distributed data storage systems, identity management systems, that is a plus.

Contributions to opensource community.

Knowledge of Kubernetes, Docker, software as a service, distributed systems and virtualization technologies is a plus
C/C+, GO, Java programming language.
This position is eligible for the JoinCNA referral campaign.
Your saved jobs
You have not saved any jobs.
Recently viewed opportunities
You have not viewed any jobs.