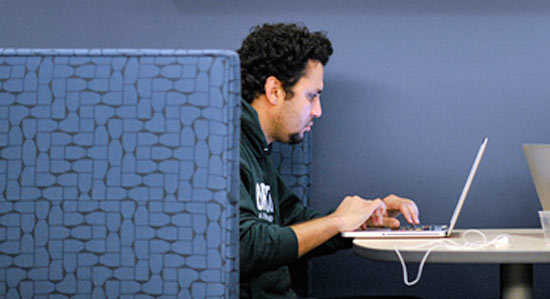 Push Us. Amaze Us. Inspire Us.
Careers in Engineering
We are intellectual mavericks, pioneers, game-changers, and doers of the extraordinary, on a mission to create cloud, mobility, security, and virtualization solutions that will reach millions of users around the world. At VMware, our people are empowered to succeed and are valued for their innovative contributions as we revolutionize the IT industry.
Are you ready to join us?
Senior R&D Manager, Kubernetes Cluster API & Lifecycle (Cloud Native)
Job ID R1905070
Date posted 04/16/2019
Business Summary: Cloud Native, Kubernetes Cluster API
VMware is a global leader in cloud infrastructure and business mobility. Built on VMware's industry-leading virtualization technology, our solutions deliver a brave new model of IT that is fluid, instant and more secure. Customers can innovate faster by rapidly developing, automatically delivering and more safely consuming any application. With revenues of $7 billion, VMware has more than 500,000 customers and 75,000 partners. With 22,000+ employees and 50+ locations worldwide, we are a passionate, innovative and driven group inspired to make a difference in the industry and our communities.
The Cloud Native Applications team is one of the leading innovation groups at VMware. Building and delivering cloud-native solutions for private, hybrid and public clouds, this VMware team brings extensive expertise for container networking, security, storage, operations and monitoring to our enterprise and service provider solutions. VMware is making significant contributes to Kubernetes and is looking for a manager for the VMware team working on Kubernetes Cluster API and Lifecycle.
Job Role and Responsibility:
This manager will lead a group of engineers focused on Kubernetes Cluster API and Lifecycle. This team openly works in the Kubernetes community to participate in the development of the open source Cluster API, which manages the lifecycle (create, scale, upgrade, destroy) of Kubernetes clusters, both on-premises and in the cloud. The ideal candidate will have a proven software management background with experience in the successful delivery of cloud services. The candidate must be highly technical and have project management expertise.
Coordinate with both internal and open-source community stakeholders to gather and understand requirements.
Recruit, evaluate, mentor and organize a distributed team of engineers.
Lead engineering execution through all phases of our agile service development lifecycle.
Required Skills:
Experience in managing and leading a distributed team of software engineers.
Experience with Kubernetes and familiarity with microservice architectures.
Experience working in open source communities.
Excellent presentation, interaction and communication skills along with the ability to collaborate effectively between teams. Should be comfortable presenting to other managers, architects, stakeholders, and customers.
Preferred Skills:
8+ years of industry experience.
#CloudNative
Relevant Jobs
Sorry, there are currently no new opportunities near your current location. Try a new search.