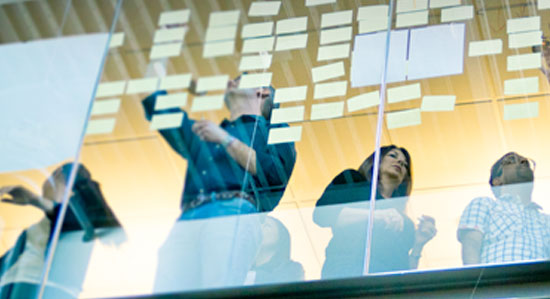 Push us. Amaze us. Inspire us.
Talent Acquisition Partner
Beijing, China
Apply Now
Job ID R1812145
-This is an individual Contributor role
Essential Responsibilities
Will be the primary person for all opening Sales headcount Reqs for mainland, Hong Kong and Taiwan region
Partnering primarily with our Functional Head and Hiring Managers to initially establish predictive hiring metrics and proactive hiring plans at minimal cost per hire.
Ensure that requisitions are fulfilled with qualified candidates in a timely manner, ensuring the local recruitment policy is adhere to and in accordance with governmental requirements
Ensure consistent corporate image throughout recruiting campaigns and leading employment branding initiatives
Develop recruitment strategy which include of job posting optimization, recruiting marketing channel development, job board procurement
A manager with a data-centric approach to identifying areas of improvement, opportunity and quantitative skills to manage business outcome
Develop talent pipelines through sourcing channels, recruitment campaigns, internet searches, networking groups social media, database search and referrals
Gaining market intelligence including and understanding of the talent landscape in targeting geographic locations
Manage recruitment process and life cycle including initial assessments, interviews and offers
Requirements
Fluent English in listening, speaking, reading and writing
You will have at least 6-10 years of relevant working experience, especially in a fast-paced MNC, high-tech and high-volume hiring environment
Bachelor's Degree in Business Studies/Administration/Management, Human Resource Management or equivalent
Executive presence with ability to negotiate, influence change, and provide strategic leadership
Proven knowledge and experience with recruiting/staffing solutions
Demonstrated attitude for problem solving, creativity, ingenuity, diplomacy, and project management
Demonstrated intellectual curiosity that seeks to question the status quo and look for ways to advance business objectives
You have the understanding to accurately interpret data, which provides reporting metrics that, reflects accomplished goals and objectives
Strong computer skills with MS Word, Excel and email
Extraordinary interpersonal & influential skills
Monitors recruiting sources effectiveness, analyze candidate pipeline to ensure timely hiring and to forecast candidate supply Personal
Characteristics
You will have high integrity
Commitment to achieving success
Creativity in different sourcing strategies
Have a sense of humor and enjoy work
Balance and objectivity
High vision and conceptual capabilities
Consultative, influential, facilitative and collaborative
Accountable for actions
Experienced knowledge of staffing activities, including candidate sourcing, recruitment strategy design and implementation, screening and assessment
Ability to develop close working relationships with all levels of management with a consultative approach
Excellent written and verbal communication skills, the ability to build networks of contacts externally and internally
Proven ability to organize, lead, innovate, and be highly flexible
The ideal candidate be someone who makes things happen
Act as the company facilitator on making recruitment a priority for managers
Discretion in handling confidential material
Your saved jobs
You have not saved any jobs.
Recently viewed opportunities
You have not viewed any jobs.