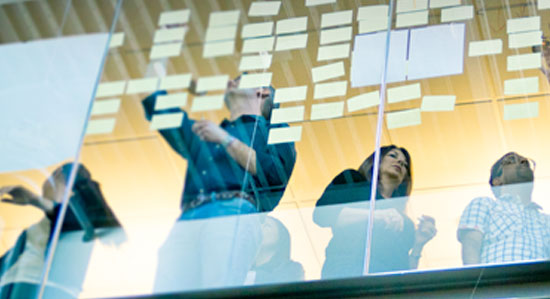 Push us. Amaze us. Inspire us.
Careers in Business Strategy and Operations
Business Strategy and Operations
Program Manager, Evangelism & Communications
Job ID R1904217
Date posted 04/09/2019
Position: Program Manager, Evangelism & Communications 
Location: Beijing
VMware China R&D Center has more than 700 employees and is one of the top global VMware R&D centers around the world.  Founded in Beijing in 2007 with a Shanghai office in 2011, it engages in the development of VMware's core products including the software-defined data center, hybrid cloud, and end user computing. Through disruptive innovation, local talent cultivation, and cooperation with local partners in cutting-edge technologies and solutions for the Asia-Pacific market, VMware China R&D Center makes the commitment to global and local talent in China, Innovation for China, Go-To-Market with Chinese partners to foster fast growth of the local market demands, and facilitates Chinese customer's journey to the cloud era. 
Job Responsibility:
Evangelism:
Support external/internal evangelism: VMware Innovation Network (Technical Forum, incubator, innovation contest…), ATEC labs (Cloud Native, IoT, AI, Blockchain, Cloud Services) evangelism, and industry/OSS/government/academia consortium. Support OSS projects evangelism: Harbor for Cloud Native, EdgeX Foundry/FlowGate for IoT, xBridge for AI/ML, Fabric/Cello for Hyperledger… Support communications with OSS key organizations: Linux Foundation CNCF/EdgeX Foundry/Hyperledger…
Communications:
Support external communications and branding for innovation, market and talent. Support internal communications on innovation programs and employee programs Draft news releases, in-depth articles, announcements & reports in English and Chinese China R&D WeChat official account operation  
Required skills:
Bachelor's degree or above in English, Public Relations, Marketing is preferred community programs online/offline events Business development with foundations, partners, users, KOL
      5. Excellent oral and written communication skills in English 
      6. Graphic design, editing, video capture and editing skills is a plus
      7. Self-motivated and willingness to work with a team in a fast-paced environment
Relevant Jobs
Sorry, there are currently no new opportunities near your current location. Try a new search.