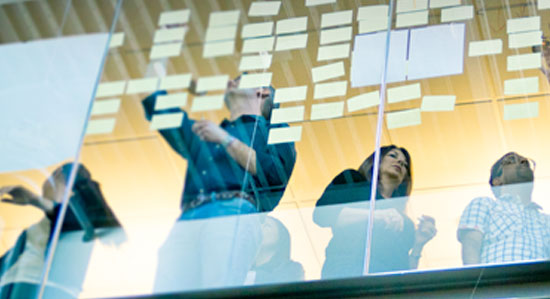 Push us. Amaze us. Inspire us.
Senior Recruiter Barcelona
Barcelona, Spain
Apply Now
Job ID R1812775

The Recruiter will serve as the primary point of contact for the Client to provide strategic leadership supporting VMware Recruiting Solutions. In this role, the Senior recruiter will have the following
Responsibilities: 
•Have a deep understanding of the Client's business, including strategic direction, priorities and goals, in order to adequately share this information with VMware Recruiting Operations
•Identify appropriate solutions to meet the Client's business objectives
•Partner with the Staffing Manager on behalf of the Client to resolve issues, concerns, and challenges thereby ensuring that Recruiting Solutions resources are adequately deployed 
•Serve as escalation point for issues, change requests and other items that come up in the course of day-to-day service delivery
•Monitor and identify trends associated with Key Performance Indicators and Reporting Service Level targets. Collaborate with internal resources to identify root causes and best practices in order to develop appropriate action plan 

Job Requirements:

•The ideal candidate will have at least 8 years broad-based professional services experience within a corporate or consulting environment in the area of recruiting/staffing 
•BA/BS in business, or equivalent experience 
•Executive presence with ability to negotiate, influence change, and provide strategic leadership 
•Proven knowledge and experience with recruiting/staffing solutions 
•Demonstrated aptitude for problem solving, creativity, ingenuity, diplomacy, and project management 
•Demonstrated intellectual curiosity that seeks to question the status quo and look for ways to advance business objectives 
•Ability to understand and accurately interpret data, which provides reporting metrics that, reflects accomplished goals and objectives 
•Strong computer skills with MS Word, Excel, Powerpoint and email. Familiar with Applicant Tracking Systems 
•Exceptional interpersonal & influential skills 
•Monitors recruiting sources effectiveness, analyze candidate pipeline to ensure timely hiring and to forecast candidate supply 

Personal Characteristics:

•High integrity 
•Drive to achieve 
•Creativity 
•Balance and objectivity 
•High vision and conceptual capabilities 
•Consultative, influential, facilitative and collaborative 
•Accountable for actions 
•Expert knowledge of staffing activities, including candidate sourcing, recruitment strategy design and implementation, screening and assessment 
•Ability to develop close working relationships with all levels of management with a consultative approach 
•Excellent written and verbal communication skills, the ability to build networks of contacts externally and internally 
•Proven ability to organize, lead, innovate, and be highly flexible 
•Must be someone who makes things happen 
•Acting as the company facilitator on making recruitment a priority for managers 
•Discretion in handling confidential information
Equal Opportunities Statement
We truly believe in the Power of Human Difference. At VMware, we celebrate our people from a wide variety of dynamic backgrounds, experiences and perspectives. We deliver transformative IT solutions by building a community that is inclusive and diverse. The passion and collaboration you will find in joining the team is what makes this opportunity one of the most attractive in the market.
Your saved jobs
You have not saved any jobs.
Recently viewed opportunities
You have not viewed any jobs.