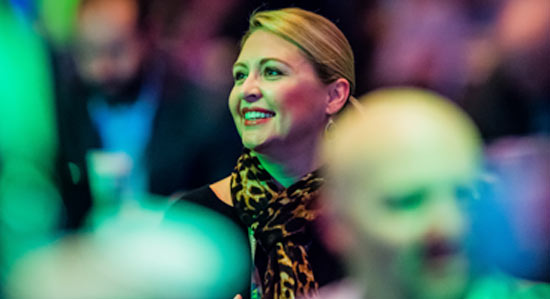 Push us. Amaze us. Inspire us.
Careers in Sales
Innovation is the essence of our brand. Our top-performing sales professionals help our customers—across all industries—revolutionize their businesses to thrive in the digital era by leveraging the power of software. We create exceptional end-user experiences and build customer trust.
Are you ready to work with some of the best and most innovative products on the market?
SaaS Inside Sales Manager
Job ID R1904691
Date posted 04/11/2019
Business Summary:
VMware, a global leader in cloud infrastructure and digital workspace technology.  Wavefront is the SaaS observability platform helping Cloud Native companies and Digital Enterprises get complete real-time visibility into their mission critical applications.  Wavefront is a marquee product line in the emergent SaaS product portfolio at Vmware.
Job Role and Responsibilities:
The Inside Sales Manager (ISM) will be responsible for building and managing a team of inside sellers (ISR) dedicated to helping drive Wavefront new customer acquisition. The team is responsible for meeting and exceeding sales pipeline expansion goals by excelling at key activities; outbound prospecting, immediate inbound lead and self-service trial follow-up, appointment setting for field sales teams, and mastery of high-level product messaging and opportunity identification.  You will report to a Senior Director within the Wavefront Sales Organization, and will generally split your time 50/50 between developing the team and customer interfacing calls.  The ISM is expected to be an excellent sales professional in these areas:
Strong leadership skills

Ability to execute on both short- and long-term initiatives

Build a positive, fun place to work in a dynamic, demanding startup-like environment.

Recruit, hire, develop, and lead a specialized team.  

Become an expert on messaging the Wavefront Value Proposition and helping others on the team achieve the same proficiency

Be responsible for hands-on training of the team (live training, role playing, call monitoring and joint selling).

Track daily, weekly and monthly activity metrics on his/her team and the wider field sales team to ensure effective execution of the sales pipeline

The Inside Sales Manager will understand VMware's urgency and execution for success every 90 days.
Required Skills:
A Minimum of 5 years in an Inside Sales Leadership Role

Experience driving sales pipeline in a SaaS environment using an inside team

Ability to establish and nurture strong internal and customer focused relationships and work seamlessly within a matrix led environment

Excellent ability to set goals and objectives, and measure and improve activity

BA/BS degree

High level of competency with Salesforce, Reporting and Prospecting tools (Zoominfo, Outreach, Discover.org, LinkedIn Sales Navigator etc.)
Preferred Skills:
The strongest applicant for this role has a track record of success in accelerating sales pipeline creation, motivating change, and leading with passion within an Inside Sales organization. We are searching for a validated leader who has poise, dedication, thoughtfulness, and exceptional drive.
Experience in a SaaS/Cloud sales environment

Achieve goals by hiring, organizing and directing inside team

Collaborate with field management team on coverage of accounts

Identify and establish effective recruiting solutions

Conduct weekly 1:1s to monitor progress, provide feedback, and address non performance

Day-to-day management of the human resource aspects of the role that include: supervising, mentoring and counseling, performance appraisal, providing performance improvement/educational opportunities (including on-the-job-training); and, when needed, applying dynamic discipline and/or termination

Create and implement Inside Sales career development plans

Conduct quarterly self-assigned initiatives/projects that benefit the overall organization

Organize and conduct quarterly Inside Sales team events

Work in conjunction with the company designated training resources to insure appropriate tools and learning opportunities are provided to your team

Work in conjunction with the Marketing organization to develop lead generating, fulfillment and tracking mechanisms that drive new opportunity and understanding of the designated market

Create and direct effective reactive and dedicated programs for inside sales
Relevant Jobs
Sorry, there are currently no new opportunities near your current location. Try a new search.