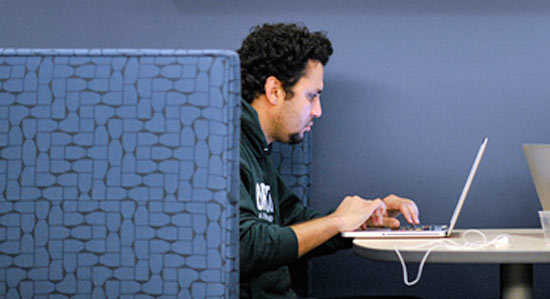 Push Us. Amaze Us. Inspire Us.
Careers in Engineering
We are intellectual mavericks, pioneers, game-changers, and doers of the extraordinary, on a mission to create cloud, mobility, security, and virtualization solutions that will reach millions of users around the world. At VMware, our people are empowered to succeed and are valued for their innovative contributions as we revolutionize the IT industry.
Are you ready to join us?
Quality Engineer
Job ID R1905627-2
Date posted 04/19/2019
Summary:
The Quality Engineer at VMware's End-User Computing team takes on responsibilities beyond those of a typical Quality Engineer. You will have the opportunity to accelerate the delivery and overall improve the quality of products by developing and executing test plans that ensure the best possible customer experience. You will test code manually and with automated tools to debug and solve complex software problems on both mobile and web applications. The ideal candidate will have experience building and executing automated test scripts, conducting end to end SQL testing and database work, and extensive knowledge of Windows or Linux environments. As a Quality Engineer, you will need to take initiative and have the ability to execute in a very dynamic environment.
Responsibilities:
Develop and/or execute software test plans in order to identify software problems and their causes.
Work autonomously in an area of specialization to design and develop test plans working on problems of diverse scope.
Apply company policies and procedures to resolve a variety of technical and programming issues in creative ways.
Identify, analyze and/or document technical issues to optimize operational efficiency in cloud-based environments.
Exercise discretion within defined practices and procedures in selecting methods and techniques for obtaining solutions. 
Specific skills required: Two (2) years of experience in:
Developing, evaluating, and executing Test Plan, Test Cases, and Test Scripts for object-oriented, web-based application and mobile applications
Test Automation/GUI Automation tools
Ruby, C#,  Java, JavaScript
SQL/MySQL
Unix/Linux/Windows
Selenium
Jenkins
CI/CD
This position is eligible for the JoinEUC referral campaign.
Relevant Jobs
Sorry, there are currently no new opportunities near your current location. Try a new search.