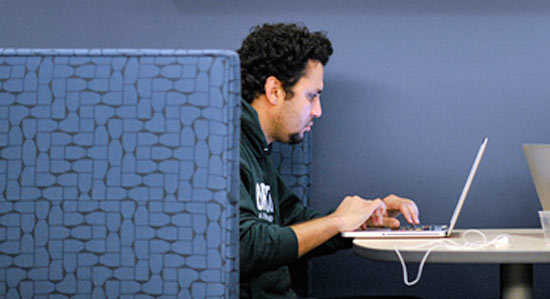 Push Us. Amaze Us. Inspire Us.
Careers in Engineering
We are intellectual mavericks, pioneers, game-changers, and doers of the extraordinary, on a mission to create cloud, mobility, security, and virtualization solutions that will reach millions of users around the world. At VMware, our people are empowered to succeed and are valued for their innovative contributions as we revolutionize the IT industry.
Are you ready to join us?
Director, Government, Education, Healthcare Compliance
Arlington, Virginia
Apply Now
Job ID R1812177-1
Posting Title
Director, Government, Education and Healthcare Compliance (Atlanta, Georgia)
Job Description
Job Description
As Director, Government, Education and Healthcare Compliance (GEH), you will lead VMware's program to ensure compliance with Information Security  compliance requirements to meet U.S. Federal requirements as well as meeting the business compliance needs of the GEH business end to end across the company. You will be responsible for partnering with leaders and stakeholders across the organization to coordinate a dynamic program that meets business needs now and in the future. You will manage the development of process improvements, project proposals and strategic roadmaps as well as driving operational and reporting activities including presenting GEH compliance status to executive leadership.

This position will be located at our Atlanta, Georgia location.

Job Description: The Director, Federal Compliance will report to the Senior Director, Information Security Governance, Risk and Compliance.

Responsibilities:
Develop, manage and maintain the GEH Compliance unction with the mission of ensuring acceleration of Federal, Education and Healthcare sales, offering a superior user experience for employees and lines of business while maintaining an appropriate security posture and supporting the regulatory requirements of the company.
Lead a high performing team of compliance professionals to further expand their expertise and continue their personal and professional growth while exceeding business goals.
Drive continuous improvement of policies, procedures and technology (including automation) related to Compliance to enable risk reduction, business enablement and operational efficiencies
Establish trusted relationships with business leaders across the company to support business unit goals and champion thought leadership in compliance practices
Support Sales and support activities by providing Compliance expertise to business units and assisting with customers and partners in meetings as needed.
Manage operational components of the compliance process as required
Create and maintain the strategic plan and roadmap for GEH Compliance as part of the broader Compliance landscape
Contribute to policy and standards development
Drive GEH Compliance program reporting for information security at all levels including Executive level readouts
Interact with industry experts and stay abreast of best practices in the GEH space to maintain technical expertise and apply leading practices to VMware business challenges
Work effectively as part of a geographically distributed team

Required Skills:

10+ years of experience in I.T. Leadership
5+ years of experience in Information Security with a focus on business Compliance and a proven track record of designing and rolling out new compliance programs end to end
Proven leadership experience in building and developing teams in the Technology sector
Detailed knowledge of Federal Compliance and associated business processes and experience in liaison with U.S. government agencies and partners
Deep technical knowledge and how operational controls associated with requirements such as FedRAMP and DFARS are implemented to meet compliance needs
Excellent inter-personal communication skills. Experienced at preparing compliance reporting at all levels of the company including Executive and Board level presentation materials
Capable of working cooperatively with a leadership team working in a challenging, dynamic and global environment.
Demonstrated success building relationships with partner groups and working with I.T, Legal and Privacy teams
Solid track record in contributing to compliance tool planning and management
Experienced in meeting goals in a fast-paced environment with rapidly changing needs
Desired Skills:
Experience in successfully managing teams driving Education and Healthcare compliance initiatives
Information Security Certifications such as CISM or CISSP
Bachelor's Degree or related industry (or equivalent experience)​
Your saved jobs
You have not saved any jobs.
Recently viewed opportunities
You have not viewed any jobs.