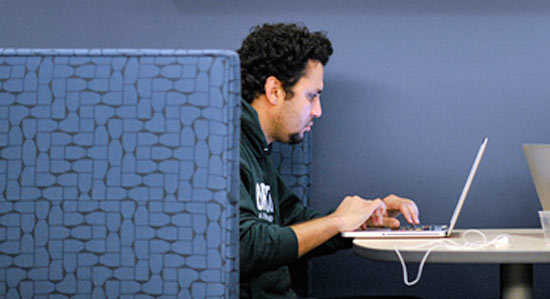 Push Us. Amaze Us. Inspire Us.
Careers in Engineering
We are intellectual mavericks, pioneers, game-changers, and doers of the extraordinary, on a mission to create cloud, mobility, security, and virtualization solutions that will reach millions of users around the world. At VMware, our people are empowered to succeed and are valued for their innovative contributions as we revolutionize the IT industry.
Are you ready to join us?
CloudHealth - Senior Member of Technical Staff
London, United Kingdom
Apply Now
Job ID R1811285
Does cloud technology/computing excite you? Do you have a passion for the craft of software development, and want to work in a rapidly growing, agile, and cloud-native technology company that is devoted to customer engagement and innovation?
CloudHealth by VMWare the global leader in Cloud Service Management and one of the fastest growing technology companies in the United States is expanding to build our first international engineering office in London. We are seeking a high-level technical talented individual that will help build innovative software world-class products and solutions to market. Our platform actively manages over 4.2 billion dollars in cloud spend from over 500 direct and 100 channel partner customers growing daily). As Sr. Software Engineer and leader, you will have the opportunity to make a significant and direct impact on our products, platform, and as well tackle some of the most complex challenges in cloud computing.
You Will:
Advance your technical and interpersonal skills in an environment that looks to expand them
Collaborate with the Management, Product Management, Architects, and existing engineering teams to design, develop, and publish software supporting a highly available, fault-tolerant SaaS platform.
Produce high quality and well-documented code in an automated CI/CD and Test environment.
Contribute to relevant open source projects.
Participate in all phases of the software development cycle as part of a Scrum team.
Work in multi-functional agile teams to regularly experiment, iterate, and deliver on new product objectives with an end-to-end responsibility for your team's goals.
Obsess over QUALITY in the product you create, and the code you write.
Mentor junior members of the team to help them develop into world-class software engineers.
Have the opportunity to work in a market leading SaaS business, become an expert in Cloud Computing, learn and work with technologies such as Java/Scala/Ruby.
Develop and foster a DevOps mentality (or experience) taking full ownership of your features from inception to deployment and beyond, automating as much as possible along the way.
Although you specialize in middle-tier and backend you are still capable of contributing as a full stack developer.
You Have:
A sense of humor (Non-negotiable). We work too hard to not have fun and celebrate individual/team/company accomplishments.
4+ years of commercial software development experience.
A desire to work in an environment where you will both, teach and be taught.
An understanding of team and individual goals and are motivated to accomplish them.
Strong programming knowledge and you could or have thrived in a polyglot environment. If you're interested in learning, we're interested in teaching you.
Affection towards true agile development delivery and understand its importance to creating the most effective product.
You Already Know or are Willing to Learn:
Ruby/Java/Scala
Side-scaled SaaS Applications
MySQL
ElasticSearch
React or Angular
Highly distributed and multi-threaded software products or solutions; ideally in cloud environments (our platform actively manages over 2 million instances, so think scalability).
Microservices architecture preferably in leading cloud environments (AWS, Azure, GCP).
Other Advantageous Technologies we wouldn't mind experience with:
Kubernetes/Mesos
VMware/VSphere/VCenter
RabbitMQ
Chef
Ansible
Your saved jobs
You have not saved any jobs.
Recently viewed opportunities
You have not viewed any jobs.