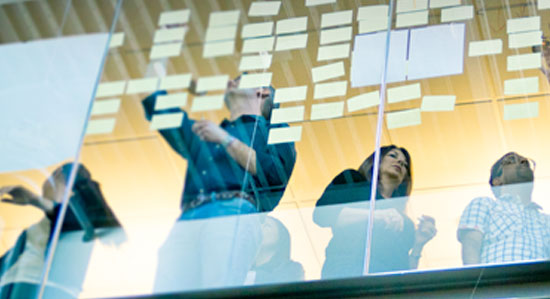 Push us. Amaze us. Inspire us.
Careers in Services and Consulting
Services and Consulting
Cloud Solution Architect
Job ID R1904670
Date posted 04/08/2019
CloudHealth by VMware is looking for highly motivated, technically adept Senior Cloud Solution Architect who will be responsible for executing strategic customer engagements
About You:
You have a passion for problem solving and a strong desire for partnering with customers. You are a self motivated individual who takes pride in their ability to deliver high quality solutions to their customers. You are looking for an opportunity to be on the forefront of the cloud revolution and process a strong technical and analytical background with experience supporting cloud computing products, services and solutions.
You Will:
· Design, develop, and implement customer solutions focused in and around the CloudHealth platform
·Implement the CloudHealth platform use cases to generate value for our customers
·Develop Statements of Work during the pre-sales process to define the project objectives, scope, deliverables, dependencies and risks
·Create detailed specifications outlining the requirements for both external and internal stakeholders
·Consult with clients on analysis and findings to ensure clarity on solutions
·Document all work with customers including solution design and configuration
·Help define and document best practices on implementing and leveraging CloudHealth
·Managing internal resources and clients to ensure on-time on-budget delivery of projects
·Manage multiple mid-sized projects in parallel
You Have:
·A 4-year college degree, preferably with a technical focus; Computer Science, Math, or related background is highly desired
·5 years experience minimum in customer-facing positions as a professional services consultant, sales engineer, or technical account manager
·Experience supporting enterprise IT products or services
·An understanding of ITSM eco-systems and prominent solutions within them, such as: DataDog, Chef, Ansible, Puppet, New Relic, ServiceNow, AlertLogic etc.
·Experience working with Amazon Web Services (AWS) or equivalent cloud, and - -Datacenter experience with knowledge of hypervisors like VMWare.
·Proven track record for delivering on schedule valued add projects
·The ability to work in a fast-paced team-oriented environment, leveraging company resources to solve customer challenges/requirements
·Passion for new technologies is a requirement
·Strong attention to detail and quality of work, suitable for customer facing materials
·Strong communication, time management, problem solving, project management, and interpersonal skills
·Ability to travel up to 30% of the time
Relevant Jobs
Sorry, there are currently no new opportunities near your current location. Try a new search.