VMware Campus Ambassadors
Represent VMware at your university and lead student experiences that are transforming our global community.
LP.SKU-D1-2.TITLE
LP.SKU-D1-2.PARAGRAPH
LP.SKU-27.TITLE
LP.SKU-27.TITLE
LP.SKU-27.PARAGRAPH
Brittany Jones
As a VMware End-User Computing Inside Sales Specialist and Black@VMware POD Co-Lead, I'm helping my customers, VMware employees and the broader community transform everywhere. I enjoy leading customers through the digital workspace transformation by aligning transformative IT solutions that help evolve their technology and business initiatives. I also passionately engage in acts of empowerment, leadership, and service in order to build an inclusive and diverse workplace that represents the diverse, global customers we serve.
Svenja Habenschaden
My role is to create an integrated platform that our Sales teams can use to drive the digital transformation journey for VMware customers and partners. It could be a conference, webinar series, joint press engagement, social media amplification, etc. In addition to this work, I am the VMinclusion@Germany POD leader. The VMinclusion@Germany POD and I are focused on raising awareness about career opportunities at VMware and inspiring the next generation of female and student talent to pursue working in a technology driven environment.
Cindy Kou
I run R&D for the VMware End-User Computing business unit in Beijing, China. Our team's goal is to enable digital workspace transformation for enterprise customers by providing the best user experience on any cloud and any device for virtual desktops and applications. In addition, I have been the VMinclusion@China POD lead for the past seven years. I am very proud of being at VMware, a company really values the power of human difference.
Jason James
Everywhere is the way we think about technology, customers, our teammates, partners and our community. I always attempt to give alternative ways to think about and view the tools, challenges and people around us. If I can impact how you see the challenges in front of you, we can take a small step towards changing everywhere.
Suzy Hirai
Working with VMware's PODs (Power of Difference) communities and leading the VMinclusion@Japan POD in Japan has made me really appreciate the fact that we all live values that are fostering learning from one another, transformation, and a growing inclusive culture. I'm always proud to say that I'm a part of the amazing community at VMware.
Learn More About VMware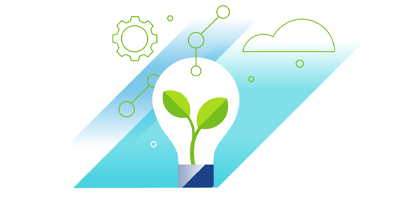 Culture
At VMware, we challenge our talented, diversepeople to innovate in everything and harness the power of technology to make a positive impact on the world.
LP.SKU-B6.CTA_1
Internships & Scholarships
VMware is committed to increasing the representation of women and underrepresented communities in technology through financial aid and professional opportunities geared toward university students.
LP.SKU-B6.CTA_2
Environmental Sustainability
VMware has a legacy of enabling positive environmental impact through our productinnovations for customers and by drivingtowards net zero emissions in our operations.
LP.SKU-B6.CTA_3
Join Our Talent Community
Are you interested in staying up-to-date on the latest career opportunities, recruiting events, and company news at VMware? The VMware Talent Community is the place for you to do just that.
Join Our Talent Community